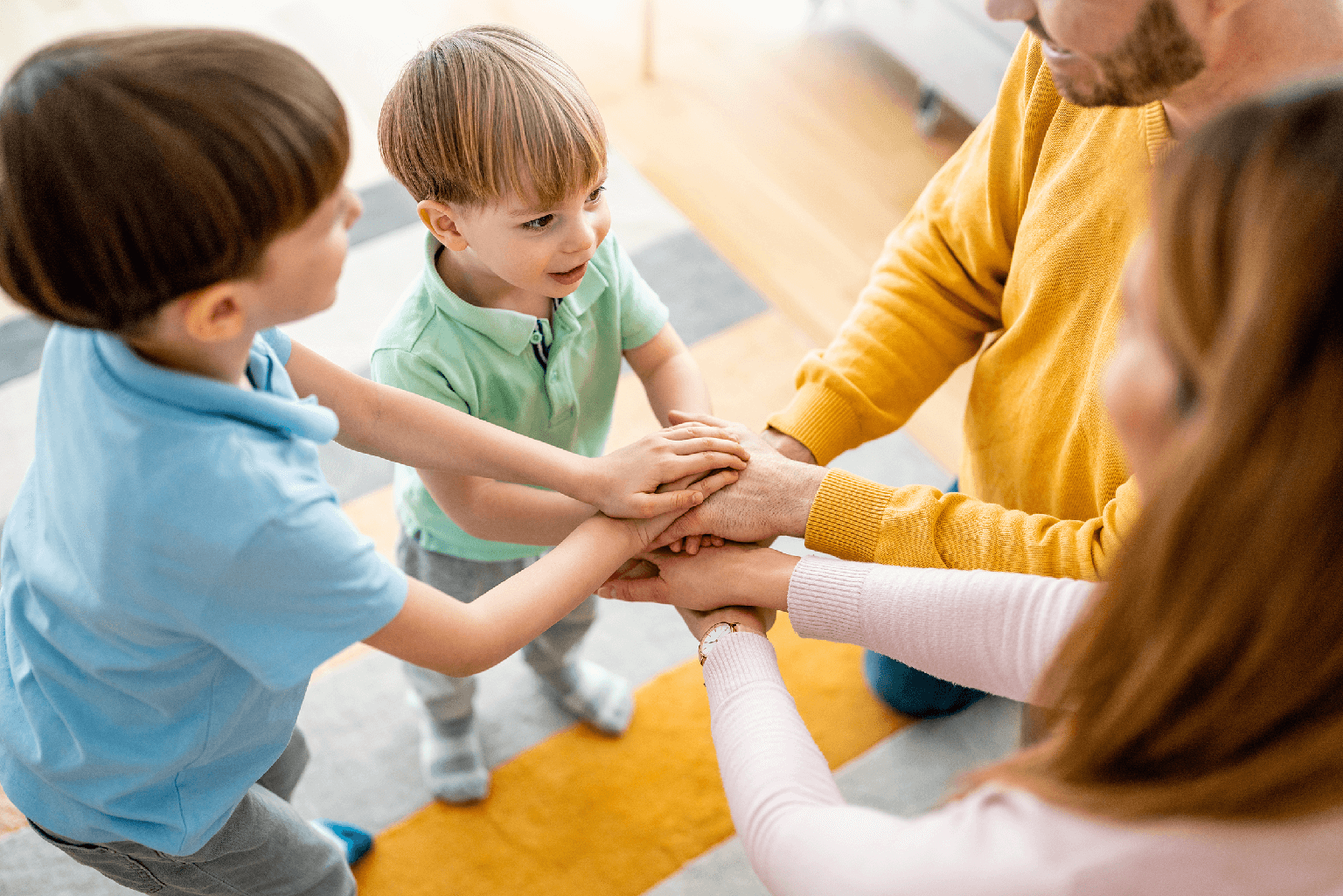 School, Family, & Community Engagement
Family engagement is a collaborative and strengths-based process through which education professionals, families, and children build positive and goal-oriented relationships to support the needs of students with disabilities and increase student outcomes.
Family Engagement Framework
The Family Engagement Framework outlines six key elements of family engagement derived from the Texas Education Agency's Review and Support Self-Assessment Tool and the Effective Schools Framework. The six key elements are noted below.
---
Partnerships with Parents
Establish partnerships between families and school staff to support learning by inviting families to participate in planning programs that support students with disabilities.
School Climate
Create an inclusive and welcoming environment that ensures all stakeholders can access school systems while providing resources for families of students with disabilities
Build Capacity
Ensure that all staff and administrators understand the role of families as essential partners in the education of students with disabilities while implementing practices to meet any culturally-based needs.
Enhanced Communication
Ensure use of consistent, strategic, school-wide systems for family outreach that results in regular and timely home-to-school communication and increased parent participation.
Community Connections
Collaborate with school community partners to address the resource needs of families and implement community-based programs for students with disabilities.
Implementation
Use school climate and family engagement activity data to monitor implementation of family engagement plans to continually increase parent participation and increase student outcomes.
---
The Framework is intended to be used by school administrators as a planning instrument for increasing and improving involvement of families of students receiving special education services. 
Click here to download the Family Engagement Framework
Family Engagement Toolkit
This toolkit was designed to support districts and schools as they implement the family engagement framework activities. Each of the six family engagement elements have been paired with related resources that can serve as points of reference for school administrators when school teams plan, implement, and evaluate family engagement practices that directly impact outcomes for students with disabilities. Click on the tabs below to learn more.
School Family Community Engagement Initiative
The School, Family and Community Engagement (SFCE) Grant/Initiative is designed to provide programs, resources, and an overall strategy for fostering authentic collaboration among schools, families, and communities in Texas around topics in special education and special populations. By establishing strong, internal processes with strategic and timely cross-communications, we will increase knowledge and understanding of special education services while improving buy-in and support from all stakeholders.
SPEDTex, the Special Education Information Center, offers assistance as well as resources to support families and educators as they work together to foster successful outcomes for students with disabilities.